This is Ben's Tech Support
What I offer:
Teaching you how to Setup RDP (Remote desktop control)/Screen sharing RDP is different. One is sharing, whereas RDP is complete control over ones' desktop.
Teaching you how to post hyperlinks in your emails & documents.
Help with (possible) discrepant reasons why your computer might be slow.
Teaching you about live CD's, DVD's, and USB's, and how to make them. I will also create one for you if you're uncomfortable with how to do so.
Teaching you about Virtual Machines, and how to make one
Teaching you about a new feature of Windows XP/ Vista/7/(and possibly in 8 and 8.1), and how to set it up.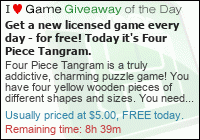 Anyone interested in free LEGAL cartoons, like "Sofia the First", "Miles from Tomorrow Land", and animated movies, like "101 Dalmatians" and "101 Dalmatians II: Patch's London Adventure", "A Bug's Life", and even a selection of Anime titles, would do best to check out Kiss Cartoon's. Just use this unique referral link. http://kisscartoon.me/G/42746?l=http%3a%2f%2fkisscartoon.me%2fCartoonList E-mail Phone:(719) 232-7852